Payments
---
Now that you player has been placed on a team we wanted to clarify how the remaining payments will be dealt with.
If you registered for a higher team and made it, you will have additional payments coming out on October 15th and maybe November 1st. Refer to the applicable Team that you made in the chart below. If you originally paid by credit card these October and November payments will come out automatically. If you had an alternate payment plan set up then you will need to login to your ramp account and manually make these payments.
If you did not make the highest team that you tried out for then we will be cancelling those future October and November payments.
The payments listed for March 31, 2023 and April 17, 2023 will also be cancelled if you complete your 10 hours of volunteer work and return your jersey at the end of the season.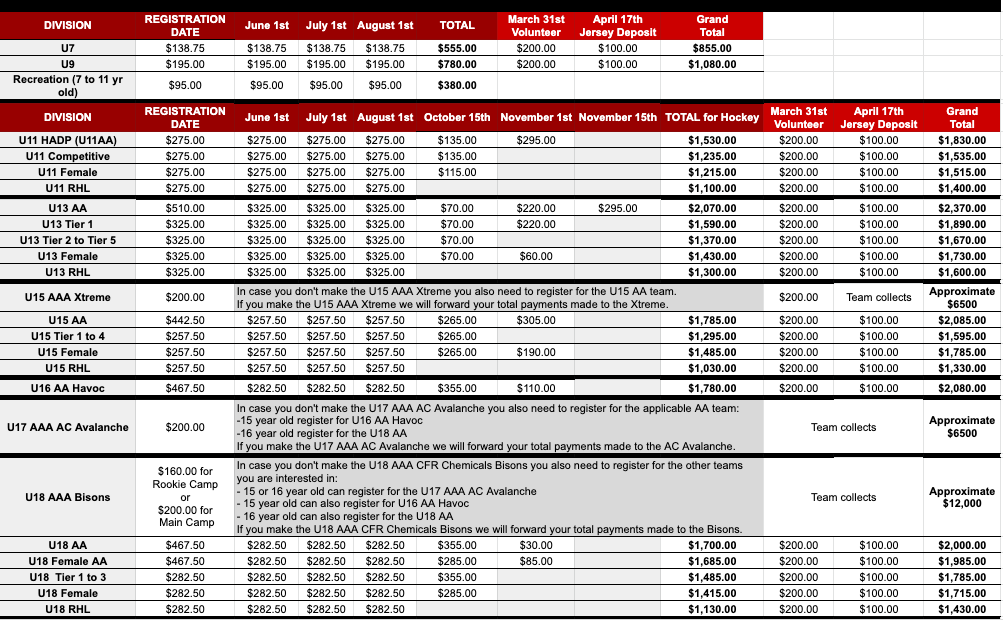 For import players that made one of our AA Teams and only paid the tryout fee so far you will now have payments in October and November as listed in the chart below:

---
If you are needing a receipt of your registration payments you can get that by logging into your Ramp account and selecting My Registrations from the Dashboard
and then over on the right hand side you will see Receipt. Click on it and then you can print a receipt.