AAA and AA Teams
---
Airdrie Minor Hockey (AMHA) offers elite male and female hockey at different levels.
The AAA teams are made up of players from Airdrie, Cochrane and our surrounding AAA/AA Elite Draw Zone set out by Hockey Alberta.
To register for any of these teams please go to the Registration tab.
---
For the U18 AAA males we have the CFR Chemical AAA Bisons. This team plays in the Alberta Elite Hockey League - U18AAA.
The U17 AAA AC Avalanche (formerly the U16 AAA AC Avalanche) is an Airdrie/Cochrane elite draw zone team that plays mostly out of Cochrane and is for first and second year Midget players only. They play in the Alberta Elite Hockey League - U17AAA.
The last AAA Team that Airdrie offers is the U15 AAA Xtreme team. This team plays in the Alberta Elite Hockey League - U15AAA.
---
Our male AA Teams play in the South Central Alberta Hockey League referred to as (SCAHL). AMHA has AA teams at the U18, U15 and U13 divisions which includes players from Beiseker and Crossfield.
We also offer a U16 AA Havoc team for our Airdrie/Cochrane larger area elite draw zone players.
An import player must register at their home minor hockey association first and then register with AMHA to try out and attend any applicable camps with the AMHA. Once an import player makes a AA team they will be charged for the balance of registration fees. There are some additional Hockey Alberta forms required to be signed by your home association prior to registering to attend a prep camp or try out. Please refer to our Registration tab for more details on this.
---
Our female U18 AA Elite team plays in the Alberta Female Hockey League - U18AA and players can be from any of the elite draw zone area minor hockey associations. For AAA, females can choose to tryout in any of the cities that offer AAA Female in Alberta, the closest are Okotoks or Red Deer.
The female U15 AA team is located in Olds but the females from Airdrie can tryout for it, they would just need to register with Airdrie first.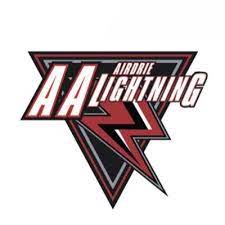 AA Stream Vision Statement
To create an environment where both coaches and players have the support to get better every year. It will be encouraged for players not only to become successful hockey players, they will also be given the tools and experiences to become leaders in the community, as well as create a culture that amplifies greatness and feeds into our AAA teams.
We are an association that attracts coaches who want to advance their coaching to high level positions. Our coaches have a "show up and get better" mentality.
We have players who understand the value of having a no complaining, no whining, no excuses dressing room. Is the team better at this because you're in the room, or do they have to be better because you're in the room?
We have a culture in which players develop a habit of focus when entering the rink; bring the enthusiasm, bring the compete, bring the warrior mindset!
We want to see our players develop skills that not only advance their play in that year, but gives them the confidence to enter into next season feeling and seeing that they have the opportunity to achieve the next level, whatever that may be for them.
We encourage community involvement so players can witness the impact they can make at a young age, and when leaving AMHA it is second nature to always look to help others.
"You need to work as hard to be a great teammate as you do to be a great player." - Jon Gordon