About the U18 AAA CFR Chemicals Bisons
In 1992, the Bisons left Airdrie and played out of the town of Strathmore. In the Spring of 2017, it was decided that the team would relocate back to Airdrie and play out of the Ron Ebbesen Arena.
The Bisons have a deep rooted history of tradition and alumni. We aim to respect that history and those memories as we begin down the path of creating a ground breaking program and developing a legacy which our players, parents and stakeholders can be proud of.
The 18AAA Bisons along with the U17AAA Avalanche, U15AAA Airdrie Extreme (2023 Provincial Champions) and U16AA Havoc are all part of the ACAA Family! We all work together towards a common vision rooted in in our values of: Coaching excellence, leadership, opportunity, optimal development and citizenship.
Our organizational vision is to deliver an elite hockey experience within an innovative and cost effective model which enables us to manage the challenges within our draw zone.
The Program at a Glance
The Bisons have partnered with Global Sport Academy and Rocky View Schools to bring a new level of development, commitment and exposure to the Alberta Elite Hockey League.
All Bisons have the option of choosing the Bisons Basic Model or the Bisons Academy. The model is Hockey Alberta compliant and provides families with individual choice. Below is a sample schedule of the Academy Model: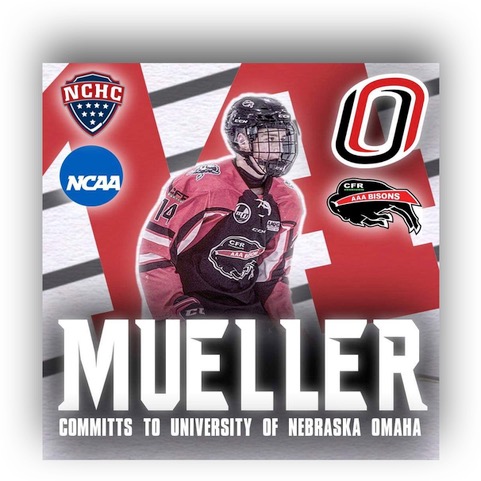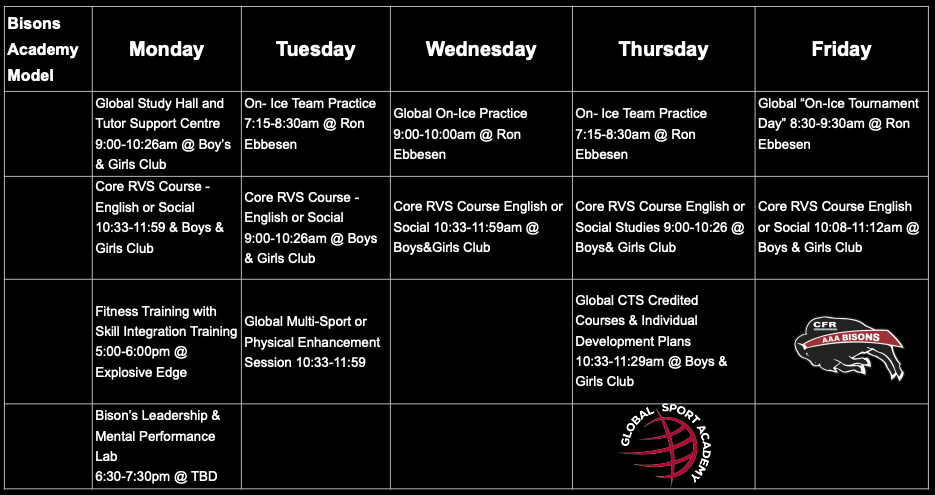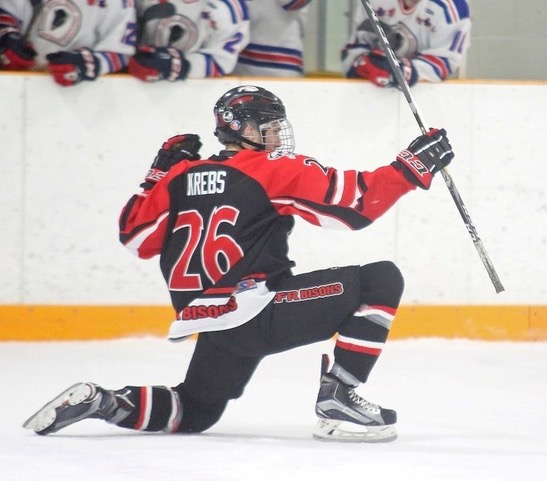 The program provides a full time coaching staff and thought leaders whom all support the Bison Vision of Excellence on and off the Ice. A new Head Coach was announced in April of 2023, see below.
All Bisons Players can....
- Attend high school in Airdrie, online or at their hometown high school
- Be a part of the Global Sport Academy if they choose
- Practice weekdays early mornings (2x/week)
- Have professional Coaches, Associate Coaches, Assistant Coaches, Goaltender Coaches and Trainers
- Have access to world class health care practitioners
- Gain exposure through our specialized programs and through our unprecedented commitment to our players and their future goals
What does it take to be a Bison?
---
New Coaching Staff for 2023-24 Season: