2023 - 2024 Coach and Manager Registration
---
If you plan to be or are considering being a Coach, Assistant Coach, Goalie Coach, Trainer or Manager on one of our teams this season, please register using the link at the bottom of this page.
When you open the link you will need to login using your family Ramp Account login and password. Once you have logged in, you will see three options: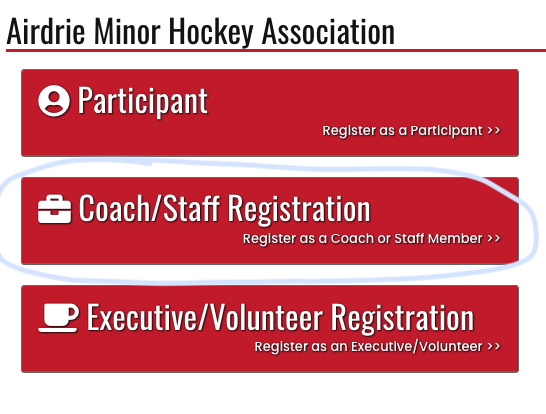 Please choose the
Coach/Staff Registration Option
, and complete the registration in your name NOT your players.
For Managers, select the same option Coach/Staff Registration but when you come to the qualifications page, you can skip by this, as there are no requirements for managers unless you are planning to be on the bench as an assistant coach too.
We look forward to working with you for the 2023-2024 Hockey Season!!